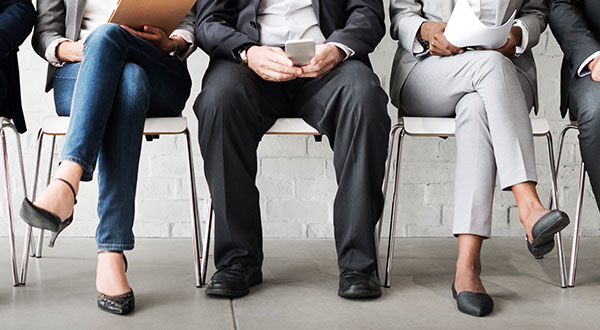 Want to join a growing team?
NU has more than 100 employees, which are our most important resource. Without them, it would be impossible to produce and deliver our services to customers. There are various job opportunities throughout the utility industry for a wide range of skills and experiences. Educational levels for positions vary from High School Diploma (or its equivalency) to higher level degrees. Newport Utilities offers competitive salaries and excellent benefits.
Employment opportunities for Newport Utilities are generally advertised via newspapers, various utility periodicals, and at this website. Applications are accepted only when job openings exist. Newport Utilities is an Equal Employment Opportunity and Affirmative Action Employer EOE/M/F/Veterans/Disabled. Newport Utilities endeavors to make our career site accessible to any and all users. If you would like to contact us regarding the accessibility of our careers website, or require assistance in completing a job application, please contact jobs@NewportUtilities.com. Newport Utilities is a TN Drug Free Workplace.
Please click here for more information on EEO. No phone calls, please.
WaterWorks Pipe Construction Crew Laborer Ditchman
Newport Utilities is currently accepting applications for a Water Construction Crew Laborer/Ditchman. The role of this individual is to provide manual labor for construction of water works pipelines and pump stations. Stand-by rotation and on-call status required. This position frequently requires exposure to extreme heat and cold temperatures, exposure to excessive humidity, descending into ditches, and climbing ladders. Requires occasional lifting and carrying weights in excess of 100 pounds. Must be able to routinely enter and exit trenches. Must possess sufficient reading ability to interpret printed information on tap sheet, work orders, and materials lists. Must possess adequate computer skills to complete time sheets and other electronic reports as required. Must possess trenching/excavating Competent Person Certification (or ability to obtain within 12 months of hire). Must be knowledgeable with and comply with all applicable safety, security, and TDEC rules and regulations, OSHA rules, and company policies and procedures. Must possess and maintain a valid TN driver's license and possess CDL driver's license or ability to obtain CDL within 12 months of hire. Excellent benefit package and salary commensurate with qualifications. See complete job description HERE. To apply, please complete the Employment Application and email to jobs@newportutilities.com or mail to PO Box 519, Newport, TN, 37822.
Job Description: Water Construction Crew Laborer/Ditchman