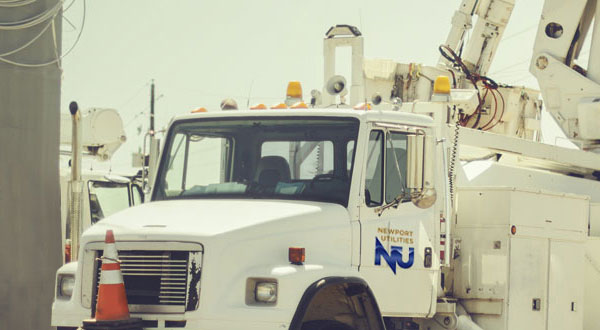 It's not only about us. It's about you.
In 1940, we started out as an electrical company. That's when the City of Newport purchased the electrical system from the Tennessee Valley Authority.
Since then, Newport Utilities has expanded to provide the very best water delivery, wastewater treatment, and, most recently, Internet, TV and phone services.
But, even though we continue to grow, we haven't changed our commitment to you, our friends and neighbors here in East Tennessee.
In fact, as your local utilities provider, we employ more than 100 people who live in our area. From engineers and electrical lineman to office staff and administrative personnel, we are proud of the work ethic and dedication of our Cocke County colleagues. And you can rest assured that they'll meet your needs with prompt and professional service. Because, when we talk about "us," we're talking about more than our company. We're talking about our entire community.
Mission Statement
The Mission of Newport Utilities is to . . .
Provide distinct value to our customers by offering competitively priced, world-class essential services, the highest standard of excellence in customer care, and continued commitment to our customers, to enhance the overall quality of life of the people we serve.
Our Values . . .
Honesty
Teamwork
Diversity
Reliability
Accountability
Use of Technology
Customer Satisfaction
Continuous Improvement
Efficient Use of Resources
Board of Directors
Chairman | Craig Wild
Secretary | Dianne Stokely
Member | Emily Eisenhower, O.D.
Member | Chris Edmonds
Member | Mike Hannon
Regular monthly meetings are the fourth Tuesday of each month at 10:30 am. The meeting is held in the board room located at our 170 Cope Boulevard office. Please see the "In Our Community" page for additional information.