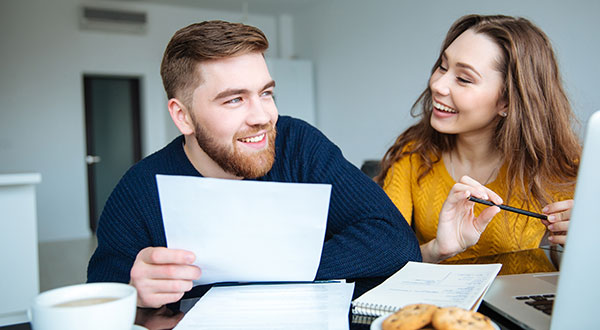 Pay Your Bill Your Way.
Let's face it, nobody likes paying bills. So, if we can't make it more enjoyable, at least we can make it more convenient by giving you plenty of options to pay your Newport Utilities bill in whatever way is easiest for you. You may even find some of these ways will save you time, effort and money on gas and postage. We can't make your bill go away, but we'll try to make it easier to pay.
Automatic Payment Program
Through our convenient automatic payment program, you can pay via safe and secure bank drafts or credit card transactions.
Our automatic payment program:
Eliminates worries over misplaced bills and incurring penalties
Saves you money on postage, gas, and check charges
To sign up for our automatic payment program, click on the "Pay Bill" option above. Sign in to your existing account or create an account, complete the automatic payment information required, and you're all set. Or come in to our Customer Service lobby to complete the sign up form. (Automatic Payment information cannot be taken over the phone by our Customer Service Representatives due to privacy issues related to your payment account information.)
24/7 Kiosk
Located between Newport Utilities (170 Cope Boulevard) and Lowland Credit Union (LCU) in the LCU parking lot. The kiosk accepts cash, checks, and card payments, and it prints a receipt for the transaction, if requested. Just bring your bill to scan, or your account number. Once you're finished, simply LOG OFF to close the account.
This kiosk does NOT dispense change. All money posted goes to the account. Any additional payments are recorded as a credit. Late fees will apply when applicable.
Night Depository
Our payment night depository is available 24/7 at our 170 Cope Boulevard office. It is checked between 7:15am and 7:30am, Monday through Friday. Any payments retrieved from the night depository will be posted on the previous business day. Late fees will apply when applicable.
NO CASH is accepted at the night depository. Checks or money order ONLY.
Two-Span Drive Thru
Our two-span drive-thru window is located at our 170 Cope Boulevard office. The drive-thru window is open Monday through Friday, 8:00 a.m. – 4:30 p.m.
Pay by Mail
Mail in payments to Newport Utilities, P.O. Box 519, Newport, TN 37822
Pay by Phone
Call the NU main number at (423)625-2800 and select Option 2 to make a secure payment by phone any time day or night. Or you may call the payment portal directly by dialing toll free (877)779-8581.
Pay at the Bank
You can pay your Newport Utilities bill at various bank locations as long as the bill is not past due. Click here to see the list.
Pay at our Main Office
The Customer Service lobby located at our Main Office is open Monday through Friday, 8:30 AM until 4:00 PM, excluding holidays.
Main Office
170 Cope Boulevard
Variable Budget Billing
Whether it's a blistering hot summer, or an absolutely frigid winter, our 12-Month Average Variable Budget Billing Program can help reduce the surprises that sometimes arise on your utility bills—especially when seasonal weather forces you to crank up the AC or the heat.
If you've been a Newport Utilities customer at your current location for at least 12 months and your account is up to date, you're eligible to sign up for this program.
Or, if you're already on the FIXED budget program and your account is up to date, you're eligible to switch over to the Variable program.
Click here for more information on how the 12-Month Average Variable Budget Billing Program works so you can decide whether this plan is right for you.
Project Help
Project Help is a temporary assistance program for customers who have special needs and circumstances to the extent that they are unable to be economically self sufficient. If you have a need for this assistance please contact one of our customer service representatives to apply. Apply
Funding for Project Help is from voluntary contributions from NU customers and employees. Customers can contribute to the program as they make their monthly payment, or they may choose to have a set amount automatically billed on their statement each month. If you would like to make a contribution to Project Help please contact one of our customer service representatives. Contribute
Bill Assistance for Low Income Households
We understand that sometimes it can be difficult to pay your electric bill but assistance may be available through the Low Income Home Energy Assistance Program (LIHEAP). LIHEAP is a federally-funded program that helps eligible low-income households pay for their home energy bills.
In Cocke County, assistance may be available through Douglas-Cherokee Economic Authority, Inc. (DCEA). DCEA provides assistance with home heating and cooling needs and is open to all households that meet income guidelines. In May, 2020, Newport Utilities and TVA partnered to donate $20,000 to Douglas-Cherokee's LIHEAP program to provide assistance to our community.