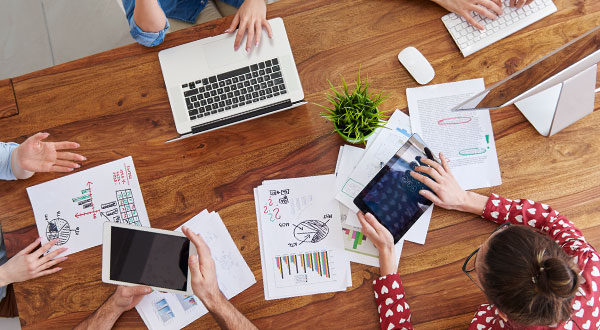 Requests for proposal
All RFPs are in PDF format. Bid Tab is in Excel format.
To respond to RFPs, please use the following link:
https://www.bidnetdirect.com/tennessee/newportutilities
To submit a bid, you must register as a vendor at the link above. NU utilizes this procurement system to post all solicitation opportunities. We welcome all vendors to register to the Tennessee Purchasing Group. There is NO CHARGE to register; simply follow the registration path and select the "Limited" package, option to OFF, and select "Finalize the registration". You will receive notifications of matching solicitations and addenda even when selecting the Free, Limited Access package. To receive notifications from other Purchasing Groups or Statewide notifications, select one of the other registration options. Call the Bidnet Support Team at 800.835.4603, option 2 for assistance.
---
MATERIALS FOR WATERLINE REPLACEMENT BID NUMBER: 0423-01
Newport Utilities (NU) is soliciting bids for materials only for a Water Line Replacement. Pricing and lead times must be submitted on the quote tab; price shall include delivery. Bid specifications and requirements may be obtained from BidNet at this address: https://www.bidnetdirect.com/tennessee/newportutilities.
SCHEDULE OF PROJECT:
1. RFP sent: May 1, 2023
2. Questions due online May 12, 2023 by 2:00 PM
4. Bid opening: 2:00 PM, May 18, 2023 at NU Main Office, 170 Cope Blvd., Newport, TN.
5. Notice of award after bids are evaluated and Board approval received.
Sealed bids must be submitted electronically through BidNet by Thursday, May 18 at 2:00 PM EDT. Mailed or hand delivered bids will not be accepted.

---
BACKFLOW ASSEMBLY INSPECTION & TESTING SERVICES BID NUMBER: 032023-03
Newport Utilities (NU) is soliciting Requests for Proposal (RFPs) for Backflow Inspection and Testing Services, which includes all work necessary to schedule, inspect, test, collect data, and submit the data using the required Tennessee Department of Environmental & Conservation (TDEC) Performance Evaluation Report Form to document compliance. NU maintains an ongoing Cross-Connection Program with approximately 400 backflow assemblies.
SCOPE OF WORK and all requirements are defined in the bid document which may be obtained from BidNet at this address: https://www.bidnetdirect.com/tennessee/newportutilities.
SCHEDULE OF PROJECT:
1. Contractor invitation: 03/23/23
2. Pre-bid meeting: 2:00 PM, April 25, 2023 at NU Operations Center Auditorium located at 1419 West Highway 25-70, Newport, TN 37821. Attendance is Optional In-Person or Virtually. Virtual Link:https://us02web.zoom.us/j/88540678353?pwd=ZUJYQVo5NXo5SjBFN3pHcDgrSHMrZz09
3. Question due by May 2, 2023
4. Bid opening: 2:00 PM, May 9, 2023 at NU Main Office, 170 Cope Blvd., Newport, TN.
5. Notice of award after bids are evaluated and Board approval received.
Questions regarding this RFP should be submitted in writing to the person listed below. Questions may be faxed or emailed.
TO:  John Johnson
TITLE: Purchasing, Logistics & Fleet Mgr.
Email: jjohnson@newportutilities.com
PHONE: 423.625.2543   FAX: 423.613.9786
---
MARKETING CONSULTING SERVICES BID NUMBER: 032023-02
Newport Utilities (NU) is seeking proposals from qualified parties to provide consulting services for:
1. Marketing expertise including traditional, digital and Search Engine Optimization (SEO) to assist with broadband customer acquisition and retention;
2. Social media services with accompanying photographs, videos and graphic artwork capability;
3. Public relations services.
Vendors may apply to any or all of the services requested, indicating whether they would be partnering with other companies or professionals and/or utilizing subcontractors.
SCHEDULE OF PROJECT:
Contractor invitation: 03/13/23
Pre-bid meeting: 2:00 PM; March 29, 2023. NU Operations Center located at 1419 West Highway 25-70, Newport, TN, 37821. Attendance required in-person or virtually:
Newport Utilities Marketing Consulting Services Request for Proposal Time: Mar 29, 2023 02:00 PM Eastern Time (US and Canada)
Join Zoom Meeting: https://us02web.zoom.us/j/84588376953?pwd=N284bThVSlc4amplZ3oyb0VMTUNKUT09
Meeting ID: 845 8837 6953    Passcode: 647276
One tap mobile
+13126266799,,84588376953# US (Chicago)
+16469313860,,84588376953# US
Questions due: by April 10, 2023
Bid opening: 2:00 PM on April 18, 2023 at NU Main Office located at 170 Cope Blvd; Newport, TN.
Notice of award will be provided after bids are evaluated and Board approval is received.
SCOPE OF WORK and all requirements are defined in the bid document which may be obtained from BidNet at this address:
https://www.bidnetdirect.com/tennessee/newportutilities
---
NON-EXCLUSIVE CONTRACT TREE TRIMMING AND RIGHT-OF-WAY CLEARING BID NUMBER: 0323-01
Newport Utilities (NU) is seeking proposals for contract tree trimming and right-of-way vegetation maintenance. Bids will be accepted from established, qualified CONTRACTORS experienced in power line clearance, tree trimming, and vegetation management. Bidders must warrant in their bids that they are conscious of and understand the danger resulting from contacting or coming in close proximity to energized electrical circuits while performing the responsibility for so informing and training their employees.
SCHEDULE OF PROJECT:
Contractor invitation: March 9, 2023
Pre-bid meeting & circuit map pickup at 2:00 PM on March 21, 2023 at NU Operations Center located at 1419 West Highway 25-70, Newport, TN. Attendance required in-person or virtually.
Questions due by April 3, 2023.
Bid opening at 2:00 PM on April 6, 2023 at NU Main Office located at 170 Cope Blvd., Newport, TN.
Notice of award after bids are evaluated and Board approval is received. Circuit trimming to commence on July 1, 2023.
SCOPE OF WORK and all requirements are defined in the bid document which may be obtained from BidNet at this address: https://www.bidnetdirect.com/tennessee/newportutilities