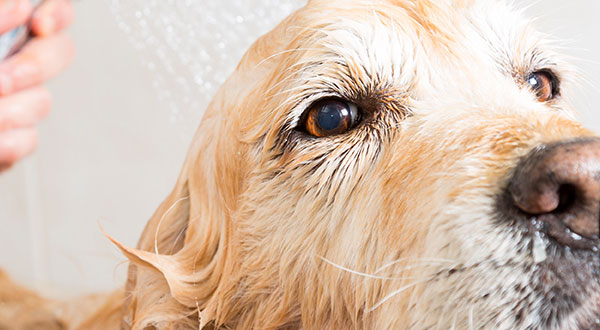 Our commitment to quality is never watered-down.
Our commitment to quality is never watered-down. Every time you turn on your faucets, you can be sure you're getting water that meets and even exceeds quality standards prescribed by the Environmental Protection Agency's Safe Drinking Water Act. Here at Newport Utilities, our raw water is as local as we are. It comes from the world's third oldest river, the French Broad, runs over and through the Great Smoky Mountains from North Carolina and right into Cocke County where it is safely processed and tested in our six-million-gallon-a-day facility and modern quality testing laboratory. Fluoride is added to our water supply to comply with quality water specifications.
Learn more about our Cross Connection program
The Tennessee Department of Environment & Conservation (TDEC), Division of Water Supply, regulates public water systems such as Newport Utilities. The policies and programs TDEC has in place requires public water systems compliance and are purely intended to ensure the public receives safe, quality drinking water.
One of the programs TDEC implemented is called Cross-Connection Control, which requires public water systems to establish and maintain an effective program to control cross connections. 
Cross connections can be found anywhere the public water supply connects with residential or commercial plumbing systems. Here are some common examples of what can happen when it is found in homes:
Water from the toilet tank can be drawn back into the house water supply if the flush valve does not have an anti-siphon device.
If a swimming pool or hot tub is filled with a garden hose submerged in the water, pool water can be sucked up the hose into the house water supply.
If an insecticide or herbicide dispenser is attached to a garden hose, a pressure drop can cause chemical-laden water to be pulled up the hose and into the house water supply.
If a sprinkler system lacks a proper backflow device, dirty water from the lawn can be siphoned back into the sprinkler head and flow back into the house water supply.
In accordance with sections 68-221-701 through 68-221-720 of the Tennessee Code Annotated, the water purveyor (Newport Utilities) has the primary responsibility to prevent water from unapproved sources, or any other foreign substance from entering the public water supply system (backflow prevention). From installing or maintaining a water service connection to a customer's private water system where cross-connection or backflow hazard exists, or will probably exist, unless the public water supply system is properly protected against backflow.
To view a list of approved backflow assembly testers please click here.
For more information, please contact Brandon Caldwell at 423-625-2839, or visit TN Backflow.
Your water service by the numbers.
Rated Capacity: 6 Million gallons per day
Reservoir Capacity: 10.6 Million gallons
Average Flow: 4.4 Million gallons per day
Water Lines: 422 Miles
Storage Facilities: 23
Fire Hydrants: 564
Customers: 12,970
Wholesale water: distributed to 3 other water utilities
NU Water Service FAQs
NU provides quality drinking water to nearly 13,000 customers in Cocke County. If you are experiencing water quality issues, water pressure issues, or notice your bill is higher than usual, here are a few things you can check first before calling NU.