COVID-19 Operational Update
Newport Utilities has persistently sought the latest information regarding the COVID-19 (Coronavirus). To date, the utility has adjusted operations in order to lower risk, better serve the community, and reduce expenses. Today, our regulatory bodies communicated potential deferral of payments. NU will continue the process of working with the community to lessen the impact of these times. NU will continue the policy in place since March 12th, 2020, to temporarily postpone disconnects and will continue to negotiate payment plans. While service disconnects will be postponed, bills for usage will continue to accrue. NU encourages all customers to continue to make payments. For more information or assistance, contact our Customer Service department at (423)625-2800, option 7.

Lobby Closure Announcement
Out of an abundance of caution, NU has closed its lobby to foot traffic to minimize the risk of infection and to help prevent the spread of the Corona virus, and protect the health and well-being of our customers, our employees, and our community. NU has tentatively scheduled to reopen the lobby to foot traffic on Monday, April 6. However, this date is subject to change. NU will persistently seek the latest information and continue to adjust operations in order to lower risk and better serve the community.

Message from Mayor Crystal Ottinger
Announcement from Mayor Crystal Ottinger
Today I have declared a local state of emergency for Cocke County. This was not done out of panic or to cause panic. This declaration allows the county the opportunity to qualify for loans and/or grants and to possibly be reimbursed for expenditures related to the COVID-19 outbreak. This declaration also paves the way to allow for local emergency orders, which I have also put into place today. Emergency Order #1 is similar to Governor Lee's Executive Order, but will allow local enforcement for those not following it. It will go into effect Friday April 3rd at 5pm and remain in effect until April 14th at 11:59pm. For more information, please visit the Cocke County Covid-19 Facebook page or County website.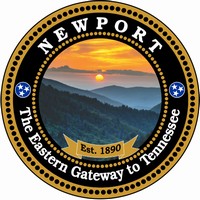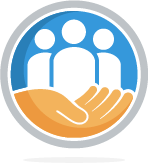 Community Resources
Douglas Cherokee Economic Authority, Inc.
DCEA is a Community Action Agency serving 30 counties in Tennessee. The Neighborhood Service Centers provide emergency services in the form of vouchers for limited help with rent/mortgage evictions, utility disconnect notices and food. For more information, CLICK HERE.
Cocke County
353 Driskill Circle Newport, TN 37821
P: 423-623-3066 
F:423-625-9314

Financial Aid For Families
The Tennessee Department of Human Services (TDHS) is making essential financial resources available to families that have been significantly impacted by the COVID-19 emergency. Beginning 10 A.M. CST Thursday, March 26, families can begin applying online for up to two months of emergency cash assistance if they were employed as of March 11, 2020 and they've lost employment or at least 50% of their earned income as a result of the pandemic. For more information, CLICK HERE.

US Dept. of Labor--Families First Coronavirus Response Act
The U.S. Department of Labor's Wage and Hour Division (WHD) announced its first round of published guidance to provide information to employees and employers about how each will be able to take advantage of the protections and relief offered by the Families First Coronavirus Response Act (FFCRA) when it takes effect on April 1, 2020.
FFCRA will help the United States combat and defeat COVID-19 by giving all American businesses with fewer than 500 employees funds to provide employees with paid leave, either for the employee's own health needs or to care for family members. The legislation will ensure that workers are not forced to choose between their paychecks and the public health measures needed to combat the virus while at the same time reimbursing businesses. For more information, CLICK HERE.