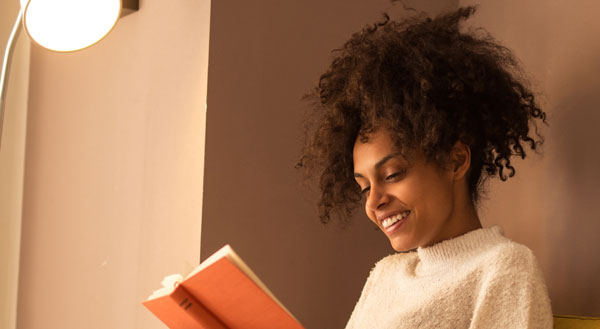 We put all our energy into serving you.
Your Cocke County home or business runs on power generated from TVA and delivered through our Newport Utilities distribution system. In fact, more than 20,000 homes and businesses in our community rely on us for clean, safe and dependable electrical power at affordable and competitive rates.
Reliable energy. Reasonable charges.
Here in East Tennessee, our moderate climate helps the average utility bill stay up to 50% less than in the northern and southern regions of the country.
We also do our part to help our fellow Cocke County citizens manage their electric bills through a variety of payment and community assistance plans. Plus, we offer local businesses and manufacturers a number of programs to drastically reduce the cost per KWH, such as the Energy Surplus Program.
Responsive service & support.
You can always expect the most prompt, professional and courteous service from our Newport Utilities team—and we're always looking for new ways to make our responsive service even better, including:
Managing a fleet of 25 maintenance vehicles and 24/7 dispatch console.
Hiring and retaining highly trained, certified technicians to handle installations and service interruptions.
Operating our state-of-the-art, 24-hour Outage Management System (OMS)—an automated reporting system that immediately notifies you of outages, and calls your residential telephone to inform you when service resumes.
Right of Way (ROW) Easement & Vegetation Management Program
At Newport Utilities, we maintain roughly 1,400 miles of power lines within an approximately 600 square mile service area. To keep our community safe, ensure reliability and reduce the cost of energy, we maintain a Right-of-Way (ROW) in and along power lines, our substations, and other facilities.
Trees contacting power lines can lead to inconvenient and costly power outages. One tree can create problems for hundreds or even thousands of people if distribution or transmission lines are involved, as they are part of a larger system. Trees cause most power outages on our Newport Utilities system.
Trees and vegetation can also become electrically charged through contact with high-voltage distribution lines, resulting in lethal amounts of voltage within the reach of people and pets. It is our responsibility at Newport Utilities to maintain safety in our community by keeping vegetation a secure distance from power lines and other equipment.
Newport Utilities' vegetation management program not only helps to mitigate safety and reliability concerns, but also reduces the cost of maintaining the transmission and distribution system. We use multiple methods to maintain the ROW, including tree trimming or removal, mowing and the application of herbicides.
Herbicide use as a means of vegetation growth management is an industry standard for electric utilities, railroads, the Tennessee Department of Transportation (TDOT) and other property owners. At Newport Utilities, we require that all state, local, and federal laws are adhered to, and any required licenses or permits must be obtained. Aquatic and pollinator friendly products and practices will be used. A low-volume backpack or mark-and-squirt application targeting only woody, stemmed plants will occur within a reasonable amount of time after a mechanical clearing. This will allow dormant grass and wildflower seed to repopulate the ROW. Newport Utilities' contractors are experienced vegetation-management companies. The herbicide products used by Newport Utilities have undergone rigorous toxicological, environmental and chemical testing, are endorsed by local apiarist, and have been approved federally.
Here at Newport Utilities, we make every effort to minimize the impact of these activities while ensuring affordable and reliable energy for the communities we serve. 
If you have any questions about our Newport Utilities vegetation management program, please contact Marlon Hance, Right-of-Way Maintenance Supervisor, at 423-532-3547.
What Uses Watts in Your Home?
Electricity usage is calculated in kilowatt hours. A kilowatt hour is 1,000 watts used for one hour. As an example, a 100-watt light bulb operating for ten hours would use one kilowatt hour. If you want to calculate how much it costs to run an electrical appliance in your home, here's a handy equation.
How to calculate electric usage costs:
1. Volts multiplied by Amps = Watts
2. Watts divided by 1,000 – Kilowatts (kW)
3. Kilowatts (kW) x Hours of Use = Kilowatt Hours (kWh)
4. Kilowatt Hours (kWh) x kWh rate = Cost of Usage
Current electric rates can be found HERE. Add the "Energy Charge" plus the "FCA" (TVA Fuel Cost Adjustment) for the total kWh rate.
Not in the mood to do the math? Click Here for a sample of common appliance usage.
SMART Meter Replacement Project
We're putting our energy into efficiency.
Why is NU replacing existing meters with Smart Meters? Smart Meters bring many benefits to our customers through operational efficiencies and enhanced service. A few examples of the many benefits are improved energy management, minimized utility visits to your home through remote meter reading and remote turn-on and turn-off capabilities, a well as improved outage response.
Learn more about the project by visiting our Smart Meter Project page HERE.
Outdoor Lighting Program
We offer several types of dusk-to-dawn security lights available for installation. Availability varies so please contact our office at 423-625-2800 and request more information from a customer service representative.
Infrastructure Use Program
Your electric service by the numbers.
Supplier: TVA
Delivery Voltage: 161kV (2 points)
Substations: 9
69KV Transmission: 36.46 miles
13.2 KV Distribution: 1501.85 miles
Secondary Distribution: 713.35 miles
Service Area: 600 Square miles
Customers: 23,300